Casper Original Pillow Review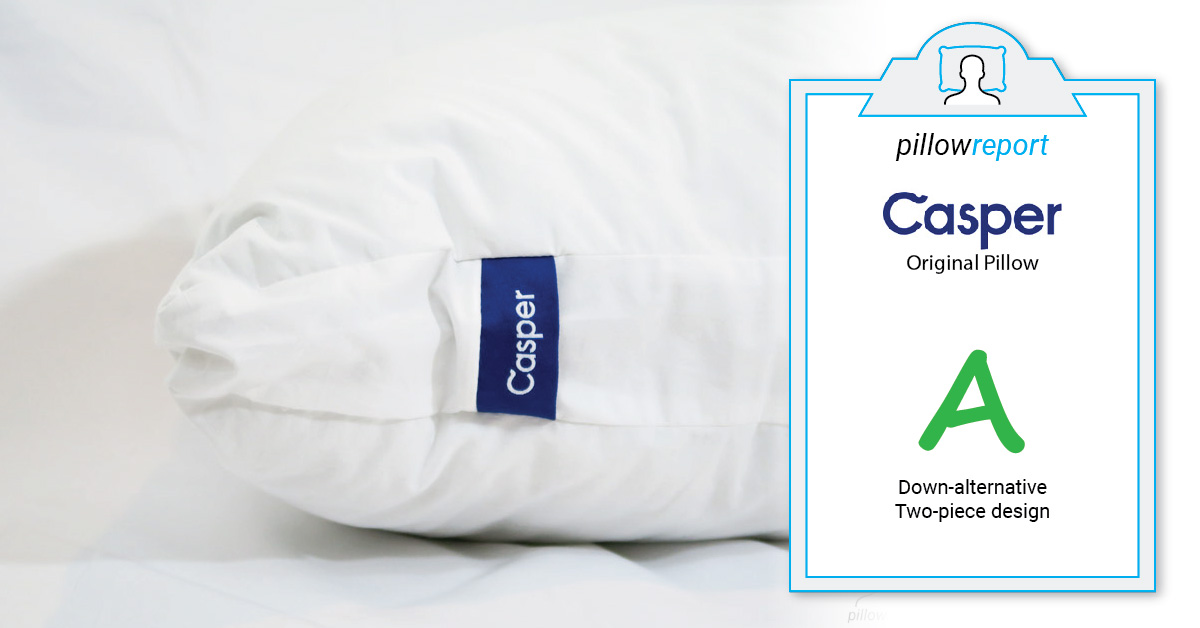 Summary
The Casper Original Pillow is an alternative-down pillow with a two-piece design and we found this pillow is best for back and some stomach sleepers who enjoy the down pillow feel. The Casper Original Pillow passed our durability tests and the quality cover and the core material will last for years. With its 100-night risk-free trial, it is a great choice if you are looking for an alternative-down pillow that sleeps cool and has a unique fluffiness.
Order Process & Delivery
Most of us know Casper as the first big bed-in-a-box company, so online shopping is their forte. Ordering the Casper pillow online was simple and quick. On the product's webpage, all the information is upfront and they do a great job explaining how they designed the pillow.
The Casper pillow delivery was within 5-days and our order was shipped within 48 hours with free shipping. It arrived in a pillow sized box via UPS.
Initial Thoughts / Unboxing
Upon unboxing, the pillow was in a protective bag. It didn't have any smell and was packaged very neatly. Once taken out of the bag, it looked a little flat, but the instructions state to fluff the pillow before use and daily if possible. (It seems like we received an older packaging style instead of the newer tube. Either way, the pillow is the same design).
Detailed Analysis
The Casper pillow we tested (standard size) was around 6 inches in height when fully fluffed and let settle for 10 minutes. This pillow has a unique double-pillow design in which there is an inner pillow with a "shell" pillow. The cover fabric is 100% cotton with a percale weave. The material and weave combination create a durable but breathable pillow. The inner fill material is a "low friction" silky fibers made of polyester microfiber. The outer shell fill (long fibers) provides a soft, fluffy feel while the inner pillow fill (short fibers) provides firmer support. Lastly, Casper employs a gusset which is the extra material/border on the pillow which helps keep its structure and loft more consistent.
Support ( B – Stomach; A – Back; C – Side )
For a down-alternative pillow or filled pillow, this is a medium loft pillow and its softness/firmness came in at a 5 in our tests (view our firmness scale). The height mixed with the firmness makes this pillow a great option for stomach and back sleepers. In the stomach position, there will be little reverse flex on the neck because of the density of the pillow fill. For back sleepers, there is enough loft to provide the average individual with good head/neck/spine alignment. Lastly, like most down-alternative/fiber filled pillows, it is not great for side sleepers. To get the right alignment in this position you would have to bunch it up or fold it over.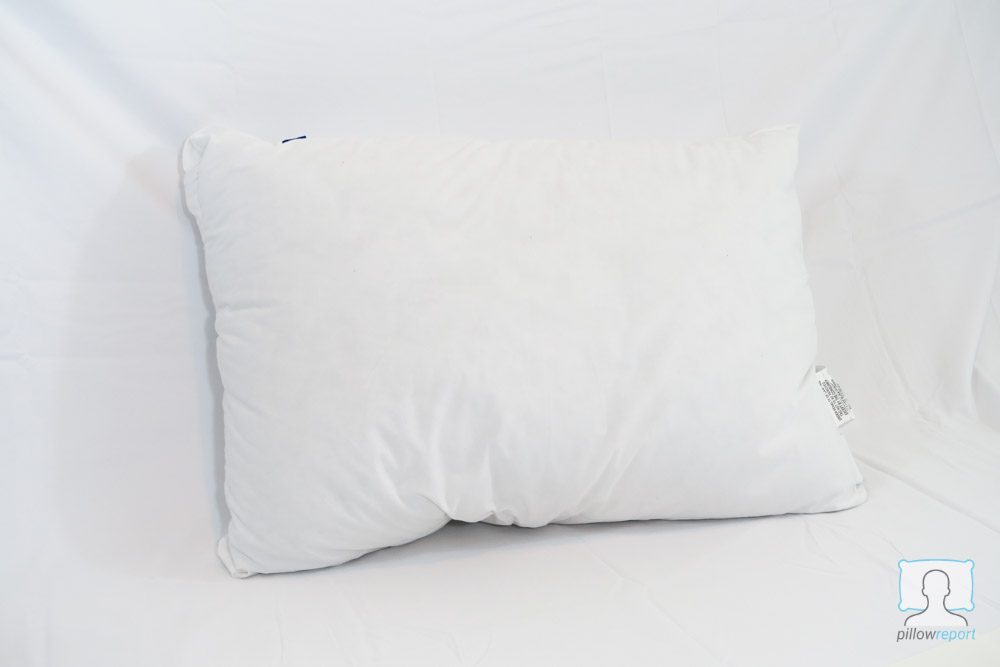 Durability ( B )
As with many fiber filled pillows, we usually see them wear out around a year of regular use. Casper recommends you replace your pillow after every year of use too. From our durability and usage tests, we can see some breakdown in the fibers after repeated use but this is consistent with pretty much all down and fiber filled pillows. Based on this fact, their 3-year warranty, and our test results, we lowered the durability aspect by one grade.
Regarding the outer cover, it survived our testing very well. The cotton cover didn't break down and it kept its soft feel. Regarding the inner core, it is made of firmer, shorter fibers with a larger quantity than in the outside cover. The inner core cover is similar to the outer cover and has the same great durability.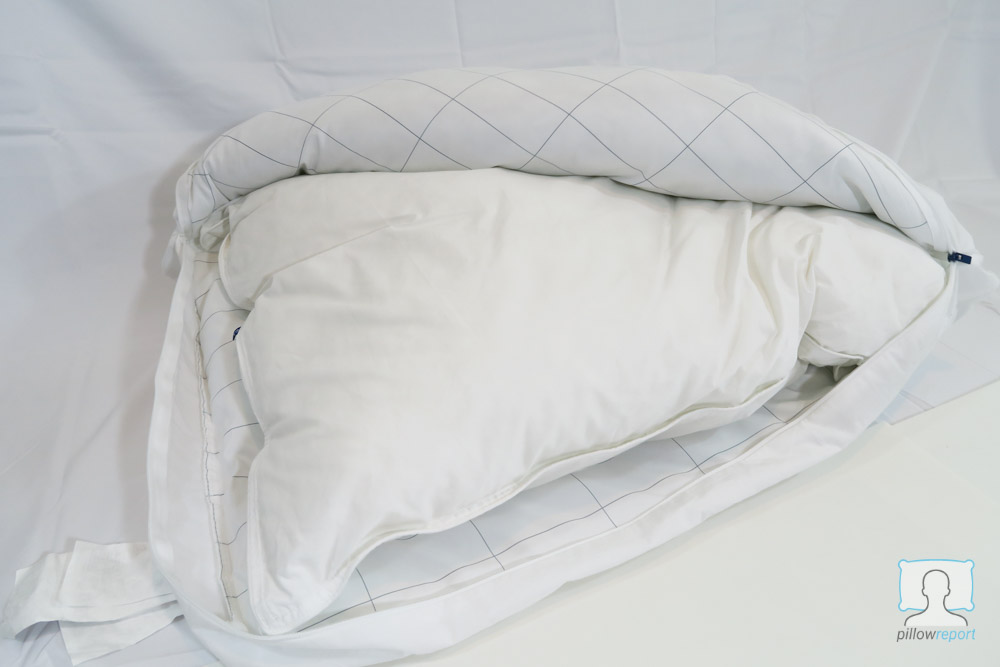 Below, you can see the longer fibers (left) which are from the outer cover while the shorter more concentrated fibers (right) are from the inner pillow. These fibers have a very soft, silky, and springy feel.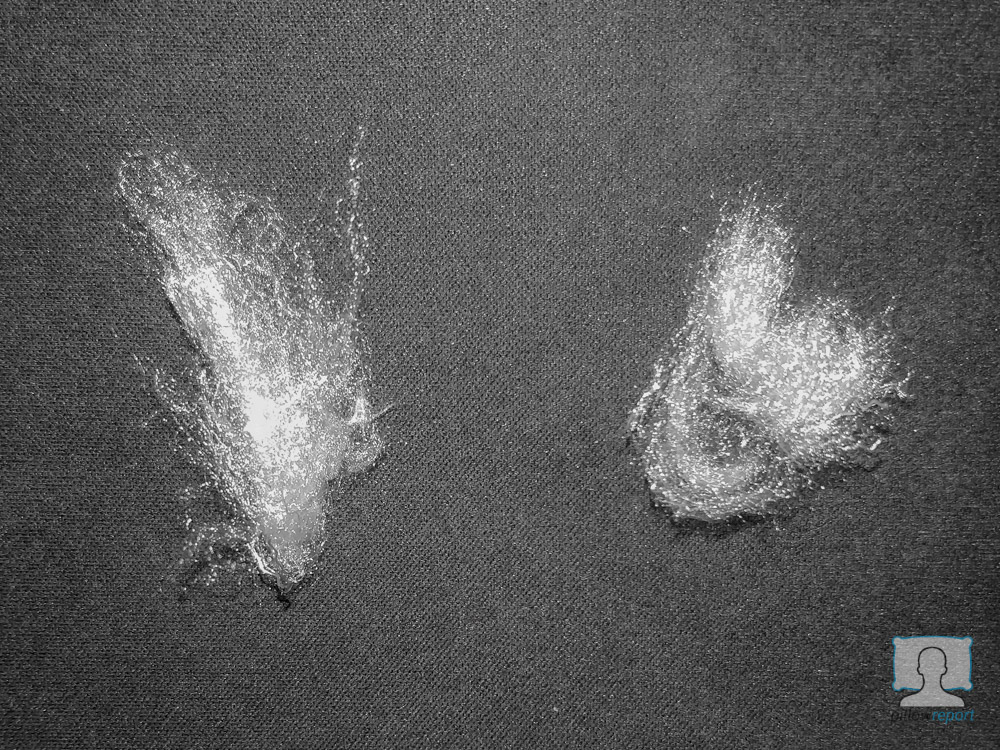 Comfort ( B )
The soft cover mixed with the fluffiness of the pillow creates a comfortable and surprisingly cool pillow. Additionally, it had no scratchy feeling but the inner polyester liner did have some crinkly noise like some other down-alternative, feather, or filled pillows. Lastly, the only negative with comfort is you must fluff the pillow every night to get a similar experience night after night because the fibers do tend to mash together after a given period of time. If you don't mind fluffing and are looking for a down-alternative pillow, then the comfort the Casper pillow provides might be ideal for you.
Value ( A )
Casper is a leader in the sleep products space for a reason. They have continuously created products of great value and quality. This Capser pillow is no different as the product's cost versus its raw materials and longevity is a great value.
Other ( A )
The Casper Original Pillow is fully washable in a laundry machine. This is a plus, as it makes it easy to keep clean and helps fluff the pillow.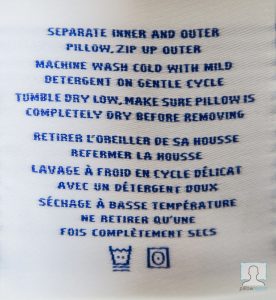 Subjective Thoughts
One of our favorite down-alternative pillows and it performed exceptionally well in all of our testing. We initially thought it would fail some durability and support tests, but we were proved wrong. This is one reason we rely so heavily on our testing tools and equipment to take our bias out of the analysis. This pillow has a great feel and it has a good lifespan compared to other down-alternative pillows.
Is This Pillow Right For Me?
Overall this pillow is great in many aspects, but you might find it particularly perfect if:
Want a down-alternative – The Casper Original Pillow has a feather-like feel to it. You can fluff it and adjust it to your liking.
Sleep warm – The cover fabric combined with the unique 2-pillow design helps promote airflow and breathability to help keep you cool at night.
Move positions – If you move positions a lot at night, this pillow easily adapts and is good for multiple sleep styles.
Other Key Facts
Free shipping  – free shipping and returns in the USA and Canada
3-year warranty
100-night trial – completely test it out for 100 nights and if you don't like it, you can send it back and get a full refund. The return process is hassle-free.
Washable – machine washable to keep it clean with ease
---
1 Made In: Where the majority of the materials are produced, not the assembly location. Many manufacturers like to state the assembly location instead of the actual manufacturer location because it is usually China or India.