Sleepgram Pillow Review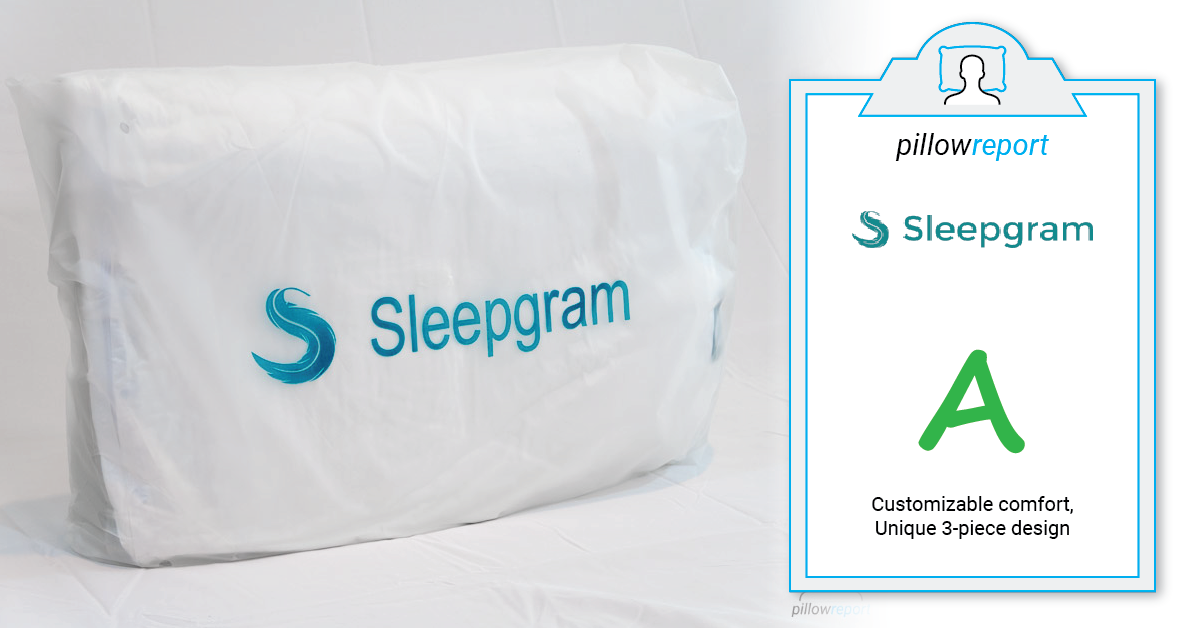 Summary
The Sleepgram Pillow is constructed with microfiber fill and a cotton cover. The cover conceals two inner pillow cores that you can remove or add to your personal preference on height and firmness. If you are looking for an alternative down pillow or a fiber-filled pillow, this could be for you. They currently have a few size options and the 3-in-1 customizable design makes it great for back and stomach sleepers.
Order Process & Delivery
Ordering was simple on Amazon or Sleepgram website. Free 2-day Prime shipping on Amazon or free shipping if your order is over $100 on their website.
Initial Thoughts / Unboxing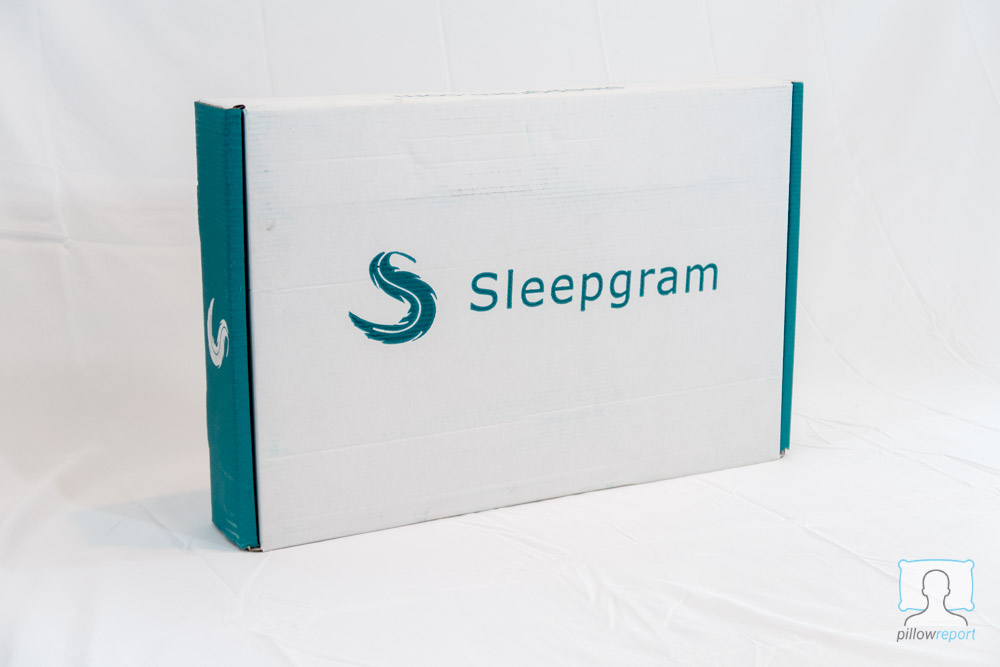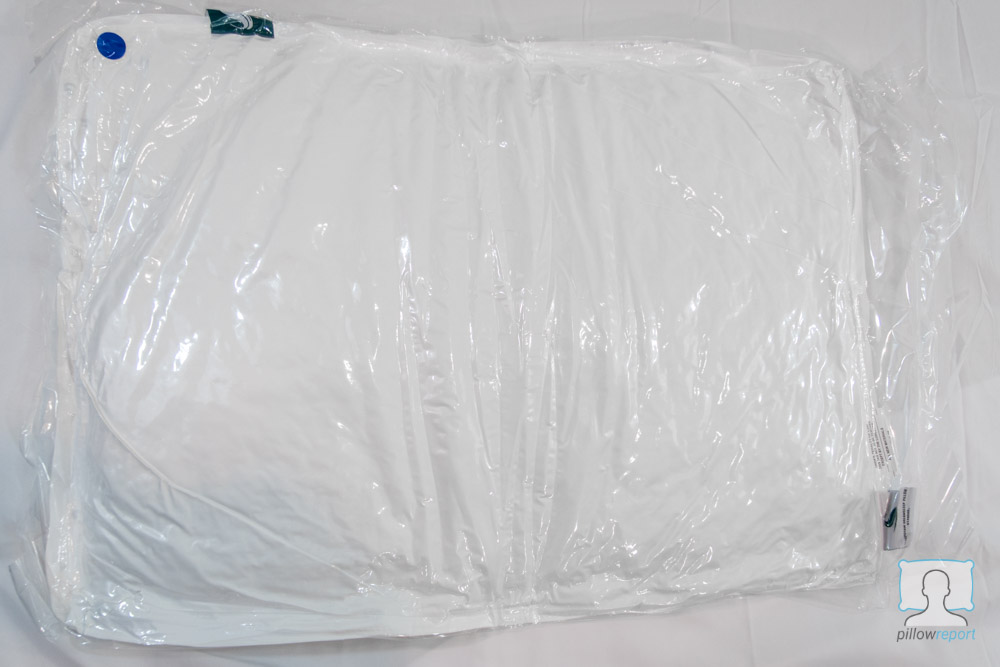 Upon unboxing, the pillow was in a protective plastic sleeve and then compressed in a bag. Once out of the sleeve and bag, the pillow needed to be fluffed a little to return to its uncompressed state. The Sleepgram pillow didn't have any foul or overpowering smells.
Detailed Analysis
The Sleepgram pillow we tested was the standard size. This pillows unique 3 piece design gives the sleeper full customizability. Inside the main pillow (the one which has the zipper) there are two pillow inserts (red, blue) which allows the sleeper to choose exactly how much loft and firmness they would like for their preferred sleeping position. The pillow cover is made of 100% cotton which makes it breathable and soft while the inner shell is 100% polyester. The fill is made of a polyester microfiber which is soft to the touch and made of very small strands. Lastly, the structure of the pillow is created by 2″ gusset on the cover.
Support ( A – Stomach; A – Back; B – Side )
Being able to customize the support, makes this pillow great for most sleepers. There are two inserts: blue which has an individual height of approximately 3″ and red which has a height of approximately 4.5″ when fully fluffed. The final piece is the cover which has an individual height of around 3″. There are 3 general options a sleeper can pick from: Firm – blue and red insert; Medium – red insert only; Soft – blue insert only. Based on our firmness scale (view our firmness scale), the Sleepgram pillow is a 3-4 depending on the configuration. The firmness doesn't change much with different configurations, while the loft is what mainly changes and leads to it being supportive for different positions.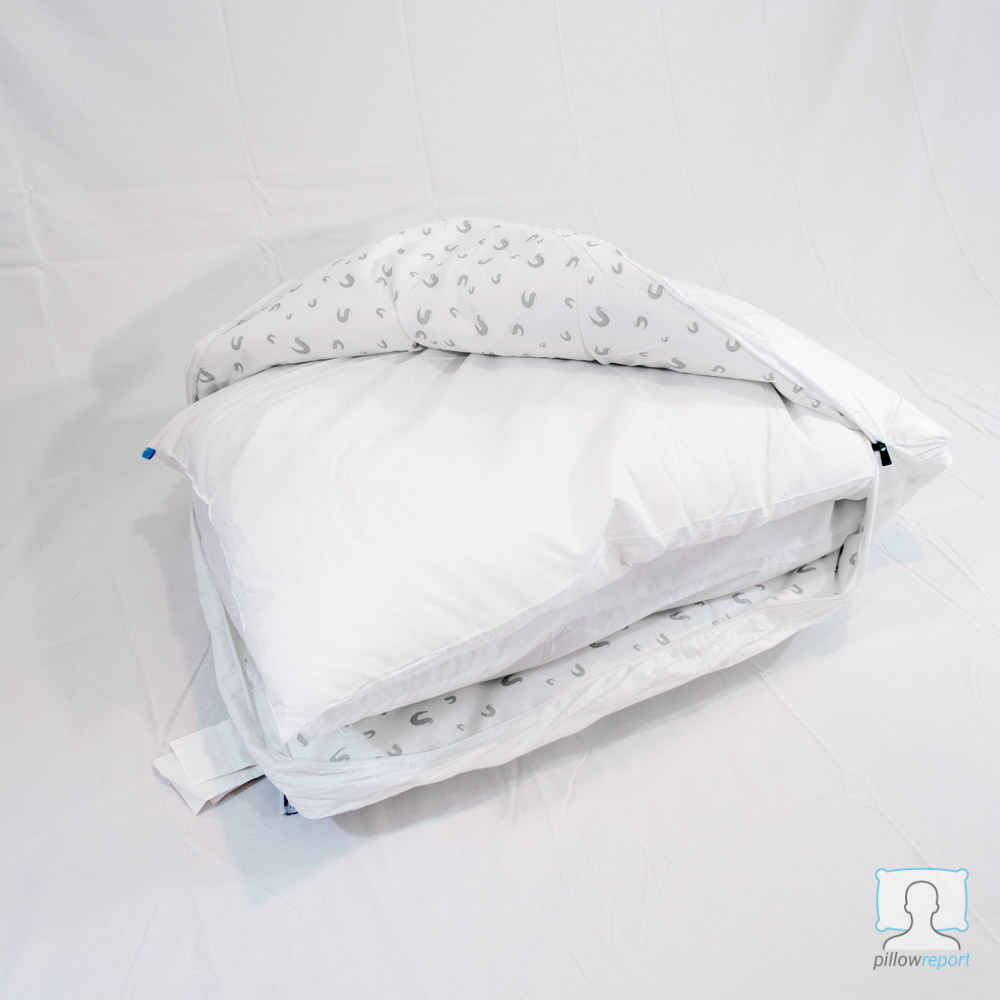 Durability ( A )
No issues with the durability of the cover or inserts in our testing. We saw normal wear on the cover and the seems/stitchings stayed intact. The pillow does flatten over time but you can easily fluff it by hand or put it in the dryer to fluff it back to its original height. Lastly, the zipper is quality and can withstand washings and typical usage. We do recommend fully closing the pillow when washing it to not damage the zipper when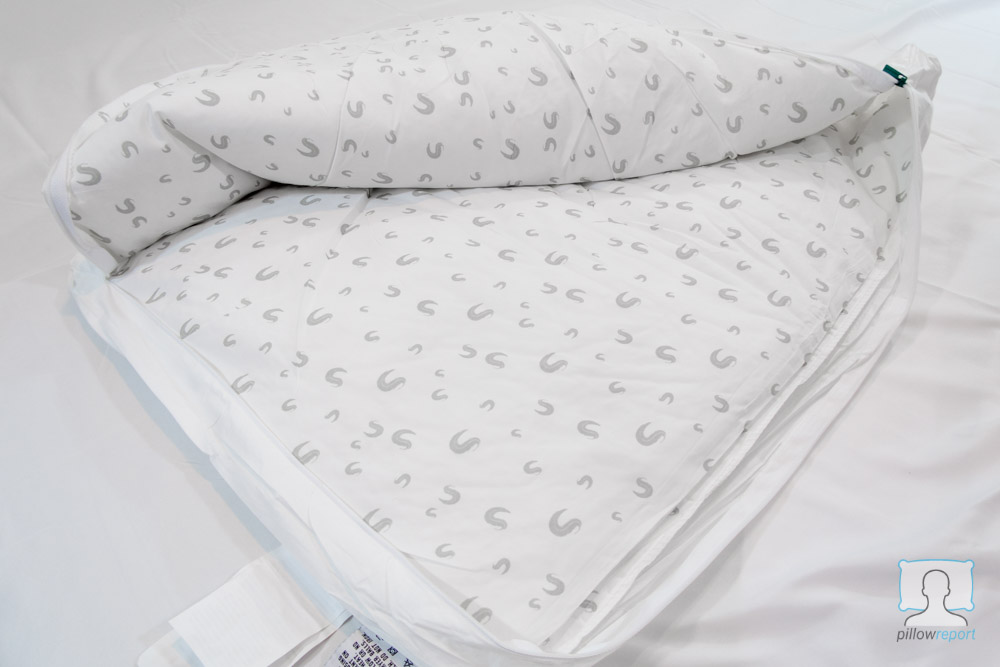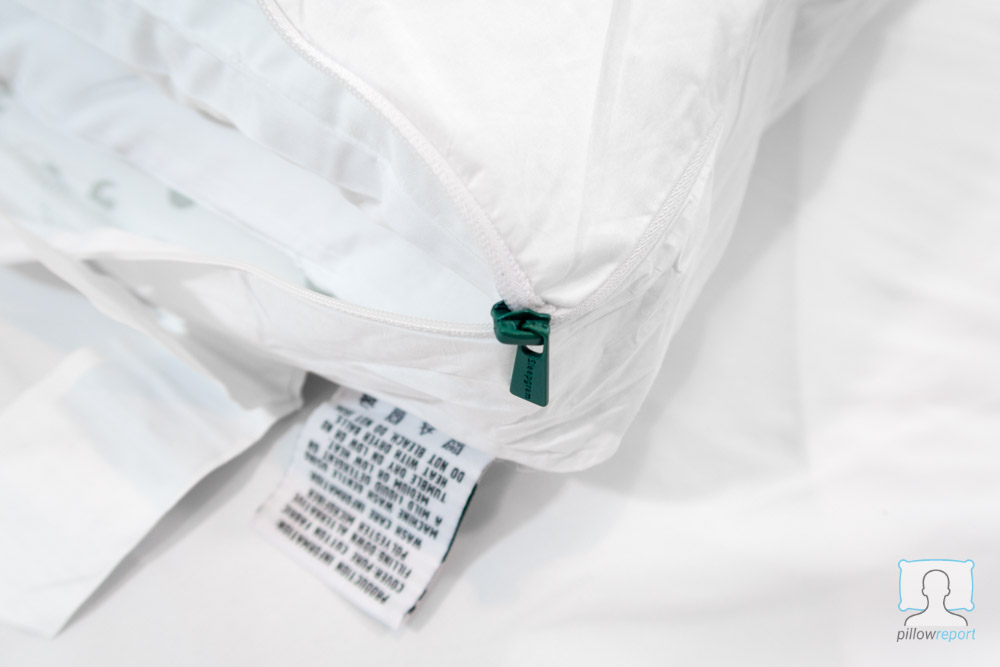 Comfort ( A- )
The customizable inserts allow you to dial in your comfort for how you sleep. The inserts and main pillow cover are all easy to shape, fold, or flatten to get the right support/comfort you are looking for. For stomach sleepers, we recommend the blue inserts only. For back sleepers, we recommend either the red insert only or both the red and blue inserts. For side sleepers, we recommend using both the red and blue inserts.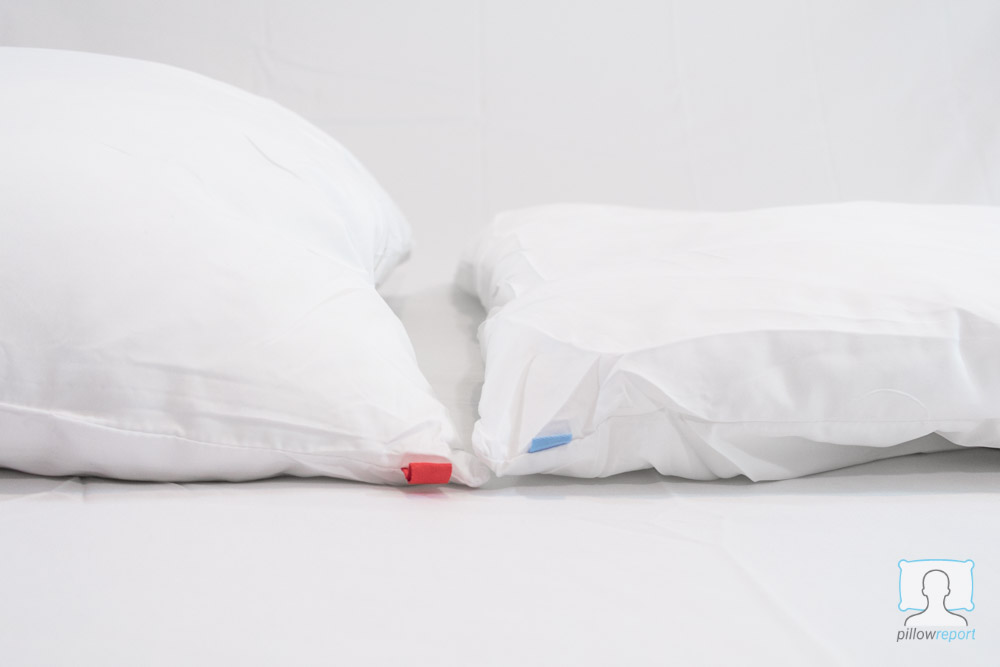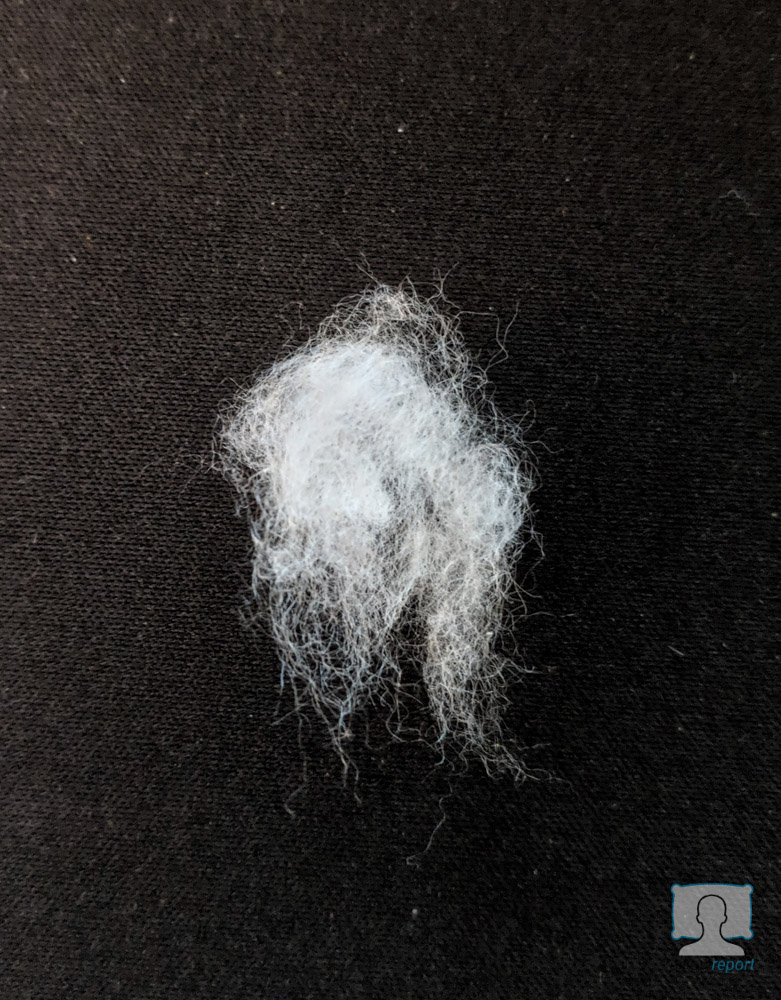 Value ( A- )
Excellent pricing and quality. For the price, you will not find a better value in any other down-alternative pillow and this one is customizable.
Other ( A )
The zipper is sturdy making it easy to open the inner portion to switch inserts. Additionally, the whole pillow is machine washable which makes it easy to keep clean and refreshed.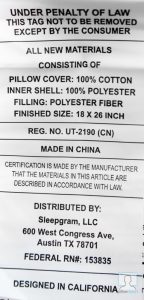 Subjective Thoughts
The Sleepgram Pillow has been all over Instagram and Facebook with ads and reviews, but we needed to see it for ourselves. The unique construction of this pillow, 3-in-one design, makes it much different than your average filled pillow. As a sleeper, you have the option to choose between levels of support to suit your needs. You are able to change the support whenever you would like and can dial-in your comfort perfectly. This is one of our favorite down-alternative pillows because of the customizable support and extreme value.
Is This Pillow Right For Me?
Overall this pillow is great in many aspects, but you might find it particularly perfect if you:
Want a down-alternative pillow – the great feel of down without the price tag and reliance on animals
Customized comfort – The unique inserts makes this pillow great for all types of sleepers
Other Key Facts
Free shipping  – via Amazon Prime or $100 order on their website
Trial period – 100 night trial period
Warranty – 5-year
Made in – China while designed in California
---
1 Made In: Where the majority of the materials are produced, not the assembly location. Many manufacturers like to state the assembly location instead of the actual manufacturer location because it is usually China or India.