Purple Pillow Review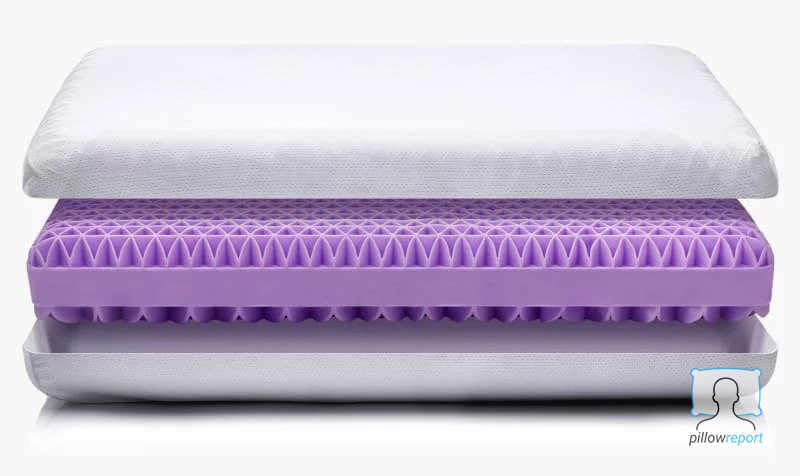 The Purple Pillow is constructed from Purple's proprietary Smart Comfort Grid and Hyper-Elastic Polymer. This material is similar to a gel and adapts to the body and pressure points. The open grid design allows for airflow and prevents motion transfer. Based on the pillows profile and construction, we believe it will be good back and side sleepers. The pillow only comes in one size and weighs in at a hefty 10.2 lbs.
*Initial review. Full review and analysis in progress.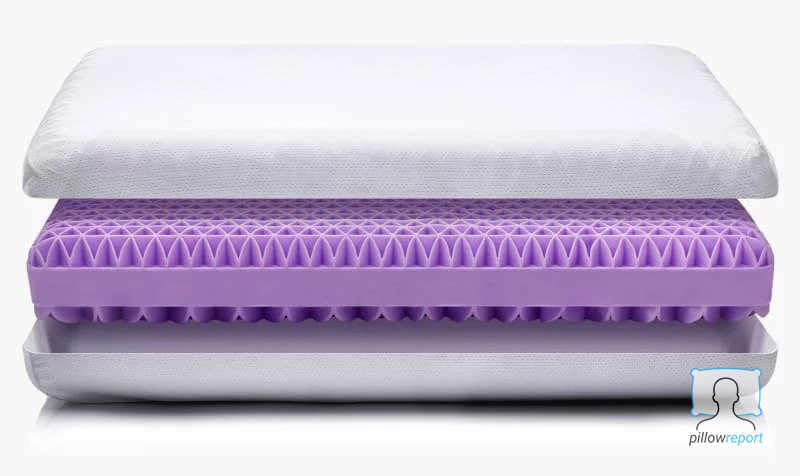 ---
1 Made In: Where the majority of the materials are produced, not the assembly location. Many manufacturers like to state the assembly location instead of the actual manufacturer location because it is usually China or India.
2 Inital Review: Our Initial or QUICK reviews are our first impressions of the product with limited testing and analysis. These products are currently being analyized and tested fully. Grades and impressions could change.